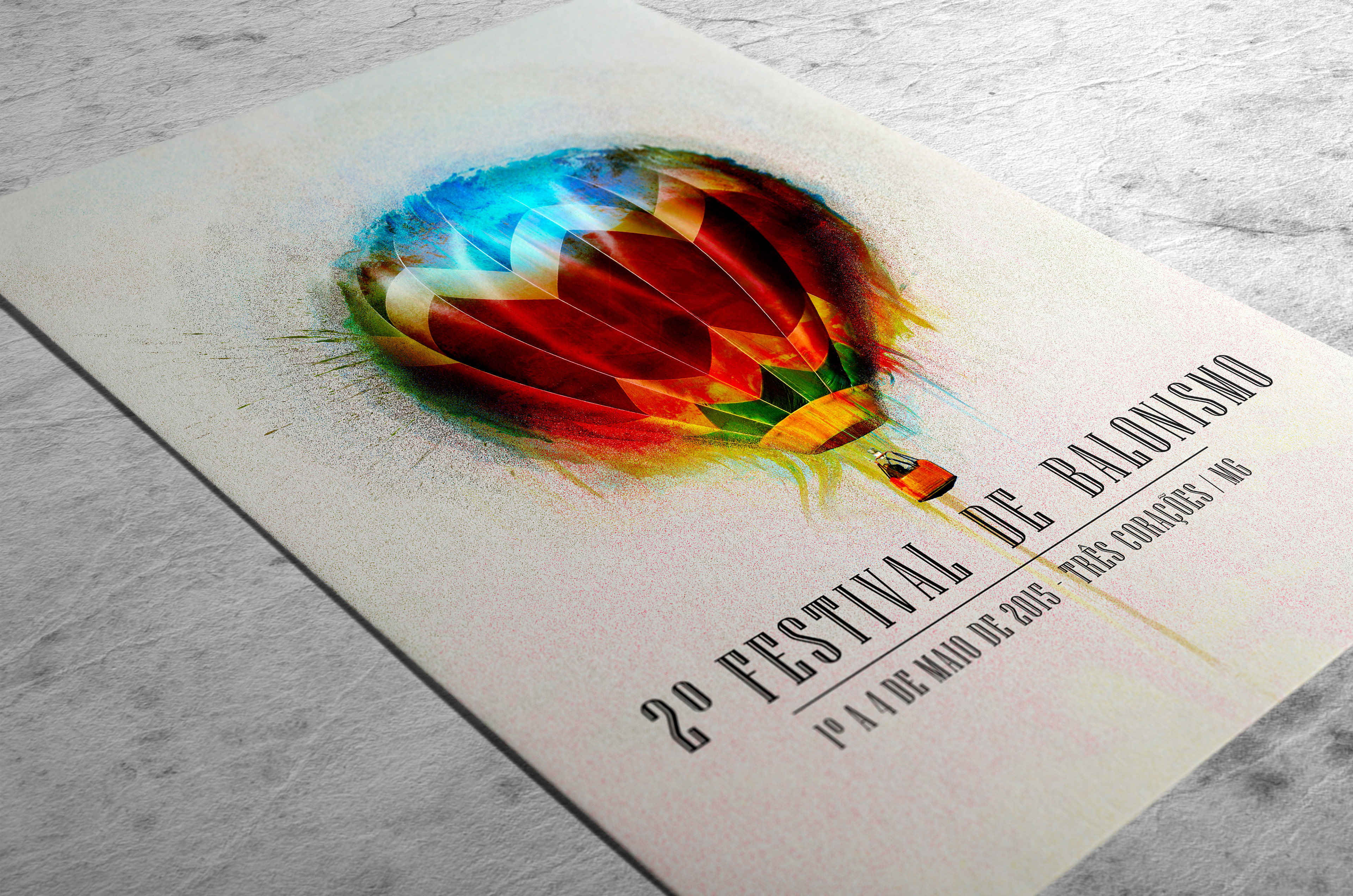 ABOUT THE PROJECT:
In May 2014, the First Ballooning Festival event was held in one of the main southeast cities of Brazil, Três Corações. This event was a partner of the Balloon Federation of Minas Gerais state with the inscription of 10 aircraft performing not only competitive but also panoramic flights. After the previous year's success, in 2015 was realized the 2nd Três Corações Ballooning Festival, a more competitive festivity featuring 20 competition Balloons and 3 custom-designed panoramic flight aircraft. In addition to the main competition, the event was featured balloon tours, night glow, a stage set for local music group concerts, as well as a food court, craft stalls and sporting goods.
INSPIRATION:
The inspiration came from the trails that balloon when going up could do in an artistic way. 
PROJECT DURATION AND LOCATION:
This project started in April 2014 in Varginha, Brazil, and finished in May 2014 in Varginha, Brazil, as a post-graduate student project.
RESEARCH ABSTRACT:
It was made using only Adobe Photoshop. The main development focus was to create a strong visual identity with a balloon on the center of the composition. Thereafter, it was added the theme and visual effects around the object for more interesting and visually appealing. The text and information were created at the end of the workflow, exposing the meaning of the advertising.
CHALLENGE:

The little time to make and finish the creation was the main challenge, not only because it is a student job, but also all the creation process and work as realized to solve the lack of identity of the project. All the design was made in one week, staying some days until a late-night to fill the deadline.